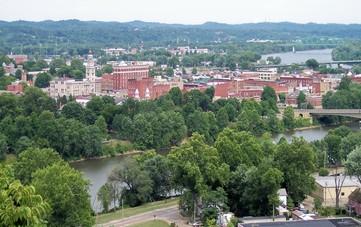 The inaugural Mid-Ohio Valley Restaurant Week kicks off February 27, with 13 local restaurants participating. The event, which runs through March 4, encourages locals and visitors alike to enjoy a great culinary experience, visit an old favorite, or find a new hidden gem, all while supporting local businesses.
People's Bank Theatre will feature a throwback to the Big Band era this Friday night, as the Tommy Dorsey Orchestra comes to town!
The Nelsonville Music Festival is celebrating it's 13th year. More of the lineup has been announced.
Generations of Marietta residents have come to depend on AM 1490 for news coverage. When severe weather strikes, an industrial accident occurs or the Ohio River floods, the WMOA staff goes on alert to keep Marietta informed.

Blogs

Bridge Speed Limits in Marietta

There aren't posted speed limits on the Washington Street bridge so I did a little digging and found out what the limit actually was.