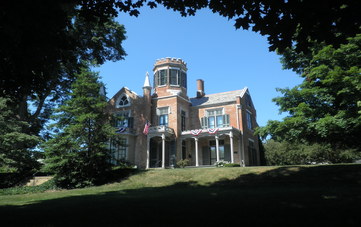 Patriots of the Revolutionary War will be remembered Thursday morning at the Mound Cemetery where the Marietta Chapter of the Sons of the American Revolution Society will be holding a memorial service.
The deadline is looming for public comment on the proposed leasing of mineral rights within the Wayne National Forest in Washington, Monroe and Noble Counties. Public input will be accepted through May 31.
There is no place like home. For individuals trying to age in place or those with disabilities working for independence, one housing grant program is making a difference.
Generations of Marietta residents have come to depend on AM 1490 for news coverage. When severe weather strikes, an industrial accident occurs or the Ohio River floods, the WMOA staff goes on alert to keep Marietta informed.

Blogs

If you need help figuring out how to listen to us online, on your computer or downloading the app then read on!

In this world of hurry up, win, get more and get it faster, we daresn't forget to laugh.