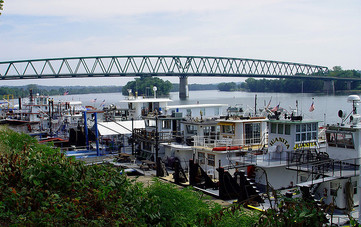 If you have enjoyed the river trail in the last few months, you've definitely noticed a special crafting process taking place in Muskingum Park near the gazebo. Perl Totman has spent his summer carving and whittling a pioneer sculpture into a local tree that, he said, had seen better days.
The Fall Business After Hours event will be held Thursday evening from 5 to 7 p.m. at the Stacy Family Farm's Reno location on Ohio State Route 7. It is only $15 dollars to bring the whole family to the networking festivities and $10 dollars for Chamber of Commerce members.
The Ohio Department of Transportation is asking people to "Mind Your Signs" and keep them off the state's highway right-of-way.
Generations of Marietta residents have come to depend on AM 1490 for news coverage. When severe weather strikes, an industrial accident occurs or the Ohio River floods, the WMOA staff goes on alert to keep Marietta informed.

Blogs

21st Annual event to be held at Marietta Country Club

High School Football will be here before we know it